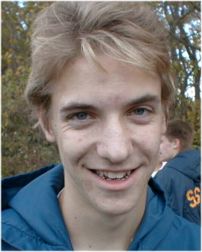 Matthew "Choir Boy" Hall

Senior
6'0? 150 lbs. ?
PR: 17:41
Quote: "When you said 'dog,' what exactly were you referring to?"
Likes: Campus Fellowship, FCA, God, Field Hockey, animals, nature, singing, classical music.
Dislikes: All other kinds of music, football, professional sports, all sports besides track and cross country.